Application note
Fuel sensor
Fuel Tank Monitor for Trucks and Heavy Commercial Vehicles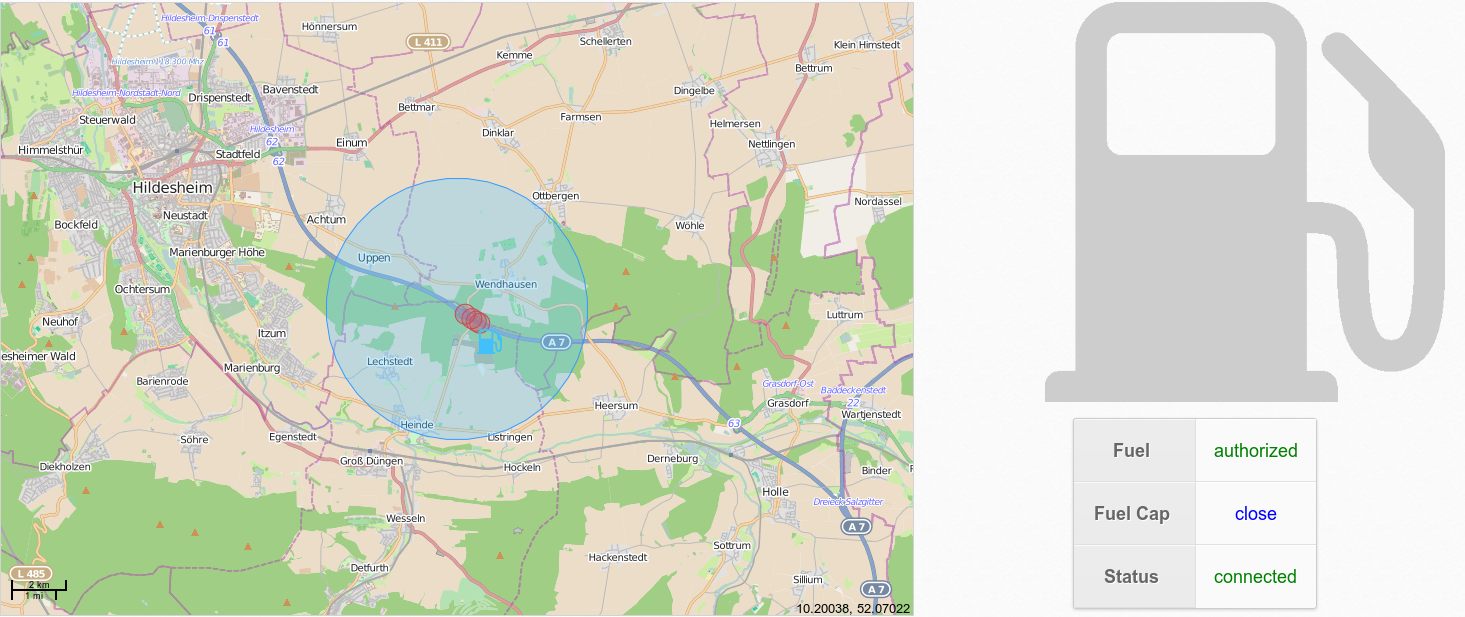 When the Internet of Things comes to Automotive
This innovative automotive filler cap is an aftermarket device, compatible with most common Trucks and Heavy Commercial Vehicles. Therefore Fuel sensor is a ruggedly-designed anti-theft device to enhance security on heavy vehicles.
This powerful application uses smart sensing to detect filler cap opening, and when detected, sends a signal to a GPS unit in the vehicle. The device relies on battery-less radio from Enocean for improved reliability, avoiding wiring and enhancing service lifespan.
Fuelsensor and Fleet Management
The Fuel sensor is designed to provide existing fleet management integrators with perfect control of fuel refill location, timing and authorization.
Using self-powered radio technology, Fuel sensor communicates to the vehicle on-board (GPS) tracking unit via a proper adaptor (Enocean radio technology).
The GPS unit sends the filler cap signal along with coordinates over the internet, and to the fleet management server.
As an option, Fuel sensor works with things.bluewind.it, Bluewind cloud server technology for the internet of things.